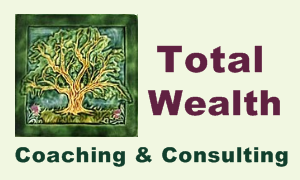 We look forward to connecting!
Contact us using the email form below, or directly at:
Phone: 206-601-0321
Email: Kate (at) TotalWealthCoaching.com

Social Media:
Total Wealth on Facebook
Kate Phillips Music on Facebook
Kate Phillips on LinkedIn
Kate Phillips (@MoneyHealer) on Twitter
Would you like my Financial Stress Relief ebook or audio, "Break Through to Abundance" ebook FREE!?
Sign up during my limited time offer below:
You'll also receive occasional Total Wealth updates.
Of course you can unsubscribe at any time, but why would you?