Get Money for Your Business (I wish I had known this "when"…!)
I waited tables in my 20's. It was a great way to put myself through college and make some cash. But just like alcohol and "gateway drugs" can lead to harder stuff, working in restaurants led to an expensive adventure called "owning a restaurant."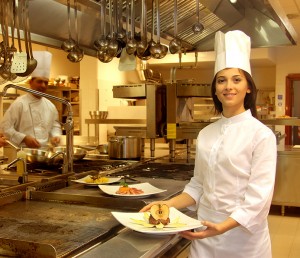 We did what a lot of people do to get money to start a business – we scrimped, saved, begged, borrowed, and applied for a business loan (and got it – thanks to a little help from SBA, The Small Business Association). We signed as personal guarantors to the loan, which was required, or so it was explained.
We had our starting capital! However, the process of opening the restaurant took more time and money than anticipated. After we were open, the costs seemed never-ending… refrigeration would break down, silverware and glassware would need replacing, a holiday, heat wave, or the Mariners in the playoffs (miracles do happen) would leave us scrambling for funds.
And when a business needs what it needs to operate, you do what you have to do.
Before I knew it, "doing what I had to do" meant creating credit card balances and other personal debt. There was no time to argue about it – the show (or the next meal) must go on, and there were no other readily available options. It was a financially stressful time.
Our business did grow, stabilize, and provide us with income, but cash flow was always tight. After 4-1/2 years, when my adventures as a restaurateur ended and the business was sold, the remaining balance of the SBA loan was paid off. However, it took a couple years to pay off the personal debt and recover from some credit dings acquired in the process.
If I had to do it all again, I would do it differently. I know better now. For instance, I know about incorporating to protect personal assets. (And I'd look for ways to streamline costs in the first place. No storefront leases, no employees, no perishable goods, and no capital improvements… and no restaurants!)
But if I DID need business financing again, this is what I'd do:
I'd create BUSINESS credit rather than using my own personal credit. And I'd learn everything I could from Maria Simone of the Prosperity Funding Network about ALL the ways to raise capital for a business.

We all know that banks have gotten much more conservative about lending money, but money is still very much available for qualifying business. How can you qualify your business? Watch this free video series to find out.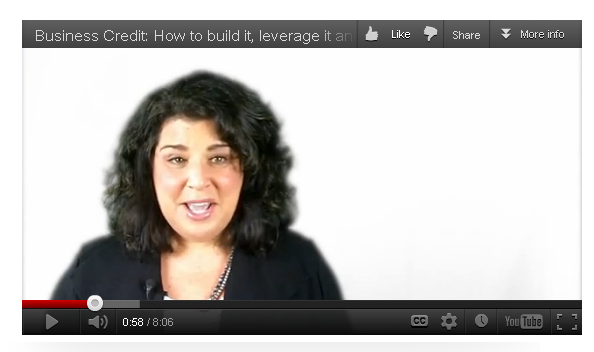 In these videos, Marie shows how to build, leverage, and use business credit to fund your business start-up or expansion… even if you have less than perfect personal credit. There are specific steps and a predictable formula that anyone can follow to succeed.
First, you'll want to incorporate if you haven't already done so (such as an LLC or an S or C corporation). Next, you'll want to build a strong "Paydex" score of 80 or above. (That's like a credit score, but it is for your business, and Maria gives specific steps in her video of how to do this.) And of course, you need to show how you'll use the money effectively and wisely to grow your business.
It IS possible to build business credit without a personal guarantee – and get the money you need to be more profitable fast. Prosperity Funding's system has been able to help people with bad credit, even those who have gone through bankruptcy to build profitable businesses.
I am delighted to have discovered Maria Simone and have an expert I can refer to when questions about business funding come up. She is a brilliant business woman, and more than that, she's a "conscious entrepreneur" who is out to make a real difference. I recommend Maria and I look forward to hearing "success stories" from clients and readers who want to build their business credit quickly, or find other ways to attract money or investors to grow their business.
There's a no-cost, in-depth webinar tomorrow (May 9, 2012.) Don't fret if you missed it… you'll be notified of future webinars when you enter your email on the video page. In any case, you can watch the introductory videos right away (no opt-in required) and discover exactly how to get money for your business.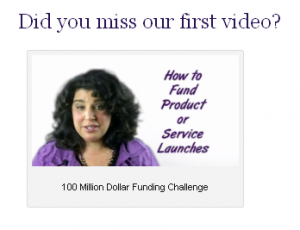 (Oh, and don't miss the first video… just scroll down the page and click on it.)
The fine print: Some of the links in this post may be affiliate links and a referral fee could be earned if a purchase is made. I only recommend people, businesses or products I believe in, and trust that you will find the resources I share valuable.