The Sisters of Sizzle Serve Up Wealth for Women
(I'll bet you can't say THAT three times fast….)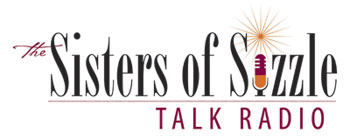 What a great month this has been, I've been asked to partner with Rachelle, then Robin, and now… The Sisters of Sizzle Talk Radio Show! If you're not yet familiar with the Sisters or what they're cooking up in March, well, let me tell you all about it, because they have five shows dedicated to Women and Their Money.
I'm honored to kick off the month as part of a list of tremendous guests such as Mikelann Valterra of the Women's Earning Institute, best-selling author Molly Gordon, (The Accidental Entrepreneur), and Anna Choi, a woman I highly admire for her transformative money management work with couples. See the whole schedule HERE and if you like, subscribe to the free podcast (same page) so that you won't miss a show!
The show I'll be featured on goes live Wednesday, March 3 at 3pm pst on 106.9 HD, channel 3. For the details of how to listen via the internet, subscribe, or hear a replay, click here.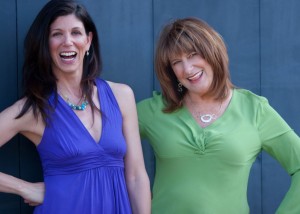 And I can't wait to meet the Sisters in person… The Sisters of Sizzle are Elise Kloter and Jill Pagano. Amongst other things, Elise is a Passion Test Facilitator, and Jill is a Nia instructor. Together they are fun, energetic, and a perfect example of what happens when women's intuition meets entrepreneurial synergy. The two met and got this crazy idea to start a radio show, and voila, they were getting their sizzle on in no time! Their program now has thousands of subscribers and attracts fantastic guests.